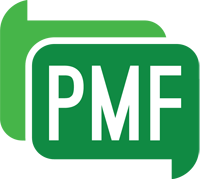 The PMF is run by experienced professionals and is free to join.
It was originally created by the Association of British Theatre Technicians (ABTT) and the Stage Management Association (SMA) in 2000 and is still actively promoted and supported by both organisations, and by theatre and live events companies and suppliers.
The PMF aims to:
share ideas and knowledge
support and promote best practice within production and technical management
give access to up to date information, legislation and codes of practice
connect Production Managers with each other through this website, social media channels, regular forums and social events
produce a regular newsletter
advertise relevant job vacancies via this website and our social media channels
develop a Support Hub of individuals and suppliers, to provide regional support and local knowledge
provide mentorship schemes for young and aspiring Production Managers
See our Mission Statement for more details
The first Annual General Meeting of the Production Managers' Forum will be at the National Theatre at 2.30 on Friday 17th January 2020. All PMF members are welcome. The AGM will be followed by a Social. More details to follow in the New Year. Wishing everyone a...
read more
Southampton City Council is looking for an experienced and enthusiastic freelance Production Manager to work closely with the Anniversary Director and Coordinator to lead the practical delivery of outdoor arts commissions, community and small-scale heritage events...
read more
Mountview is one of the UK's leading drama schools. We offer professional vocational training at foundation, undergraduate and postgraduate level in performance and production arts, alongside evening, weekend and holiday classes for all.  We present around 28...
read more
Warwick Independent Schools Foundation is looking to appoint a permanent Performing Arts Technical Manager, to join our busy team. This role will support productions primarily in Warwick School and King's High School. We are looking for an individual with excellent...
read more
New Wimbledon Theatre is the closest regional theatre to London with a large seating capacity (1,600), good technical facilities, excellent transport links, a 100-seat Studio and a strong customer offer. Providing leadership to the technical team and back of house...
read more
Technical Director South Hill Park is seeking a new Technical Director to lead on all technical requirements for South Hill Park Arts Centre, both on and off site for visiting companies, hires, artists and in-house productions. As a member of the senior leadership...
read more
This is a fantastic opportunity for someone self-motivated, good with people and highly practical, and with experience in theatre production, to play a key role as part of RADA's Technical Teaching and Production Team. As such RADA's Production Manager plays a major...
read more
We have had 2 jobs vacancies that have come through to the PMF from the team at Coventry City of Culture 2021.  They are slightly unusual, in that they are not production management roles and they are with West Midlands Police, but reading through the job descriptions...
read more
We are a leading project and production management company based in Edinburgh and North East England and operating worldwide. We provide creative solutions for cultural projects and events, and specialise in site specific projects in heritage and landscape settings....
read more
FIXED-TERM CONTRACT, 23 MARCH 2020 – 1 JUNE 2021 WE HAVE A VACANCY FOR A PRODUCTION ASSISTANT TO PROVIDE SUPPORT TO OUR PRODUCTION DEPARTMENT IN THE REALISATION OF OPERA AT GLYNDEBOURNE, ON TOUR AND OTHER PERFORMANCE SPACES. Working with the Production Managers, you...
read more
Star Entertainment are looking for a touring Production Manager to manage the daily running of the production, including managing technicians and cast. Starting immediately, touring Germany. Travel and accommodation arrangements: Travel and Accommodation and Food...
read more
We are recruiting for a new Project Manager to join our busy projects team. The successful candidate will be working alongside our Head of Projects and Projects team to build upon our dynamic, agile and energised department. The successful candidate will become part...
read more
Derby Theatre is currently entering an exciting phase in its development and will be expanding its staff team over the coming months. We are now looking for a new Head of Production to lead the Production team and oversee all aspects of managing our venue and...
read more