Our mission statement
The PMF is a resource for anyone involved in the production and technical management of theatre or live events and aims to:
share ideas and knowledge
support and promote best practice within production and technical management
connect Production and Technical Managers with each other through its website, social media channels, regular forums and social events
develop its website to be a vital source of information for production management professionals and students
publish a regular newsletter and distribute it to members, supporters and other industry bodies
organise regular forums throughout the UK, each one focusing on an issue relevant to production management
post captioned videos of its forums for reference and for those unable to attend the event
offer a library of relevant and up to date information, legislation and codes of practice pertinent to theatre and live events
encourage employers to advertise relevant job vacancies via the PMF website and social media channels
develop a Support Hub of individuals and suppliers, to provide regional support and local knowledge
provide mentorship schemes for young and aspiring Production Managers
encourage members to play as full a part as possible in the management and running of the PMF
seek support from theatre and live events companies and suppliers to enable the PMF to continue and to develop
find ways to promote equality and diversity in production management and in the work of the PMF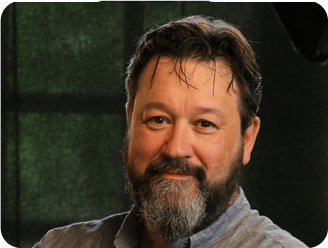 David Evans
Chair
David is the Head of Production at National Theatre Wales. Prior to joining NTW he worked as a freelance Production Manager and consultant. His work included touring with Matthew Bourne's Swan Lake, The Car Man, Edward Scissorhands and Play without Words a couple of years with Phoenix Dance, The Dance Consortium and Inspector Calls among others.
As a consultant he advised theatre companies in the UEA and the US. He was the Production Manager for Corin and Vanessa Redgrave's company Moving Theatre and to date has worked in 36 different countries. David continues to freelance and in 2017 opened the new musical Tiger Bay in Cape Town prior to its run in Cardiff in November. David is the production manager and is on the board of the Lagos Theatre Festival in Nigeria. He is a Trustee of the ABTT and was awarded an Honorary Fellowship by Rose Bruford. David is an active member of SiPA (the Sustainability in Production Alliance).
David has suspended a Harrier Jump Jet over the Thames and arranged a flypast over Newark Castle of the only airworthy Lancaster in Europe, he also persuaded the Danish Airforce to stop its manoeuvres on Mount Snowdon as they were disturbing rehearsals.
Pip Robinson
,Social Media and Events
Pip is a freelance Production Manager. She trained at Wimbledon College of Art, UAL in Set Design for Stage and Screen, graduating in 2013.
Previously, Pip worked as Production Manager for several years at the O2 Arena as Deputy Production Manager, Battersea Arts Centre, and earlier, the National Theatre as a Draughtsperson, as well as freelancing in the Off-West End theatre.
Theatre includes Two For The Seesaw (Trafalgar Studios), SPUN (The Arcola), Macbeth (BAC & The Paper Cinema Tour), Dad Dancing (BAC Tour), Extravaganza Macabre (BAC & Little Bulb), The Deposit (Hampstead Theatre), The Cardinal (Southwark Playhouse), POSH (Pleasance Theatre), Macbeth (National Theatre), Romeo & Juliet (National Theatre), The Night That Turned Autumn To Winter (BAC & Little Bulb), The Last Kiss (Worthing Pier Theatre), Correspondence (Old Red Lion), Bar Mitzvah Boy (Upstairs at The Gatehouse), Singer (Bernie Grants Arts Centre/Mountview), Touched (Bernie Grants Arts Centre/Mountview), First Ladies Suite, (Mountview), Weights (RCSSD), Orson's Shadow (Southwark Playhouse), The One Day Of The Year (Finborough Theatre), The Father (Trafalgar Studios).
Michael Ager
Job Vacancies and Events
Michael currently works for the National Theatre as a Deputy Production Manager, working on shows across the company's three theatres on the South Bank in London.
Prior to joining the NT he was Production Manager for the Bush Theatre, where he helped in the reopening of the venue following a £4.3 million refurbishment project. While working for the Bush he production managed many hugely successful shows including: "Leave Taking" by Winsome Pinnock, "An Adventure" by Vinay Patel, "Nassim" by Nassim Soleimanpour and "Misty" by Arinzé Kene.
He has previously worked as a freelance production manager on projects with clients including: The Gate Theatre, Young Vic, Frantic Assembly, Southwark Playhouse, Nuffield Theatre Southampton, The Print Room, The Arcola, High Tide Festival, and The Yard. Between 2007 and 2013 he worked for the Young Vic Theatre as Technician and Production Manager for the Taking Part Department.
Peter Dean
Membership, Finance and ICT
Peter spent 10 years as Deputy Director of Technical Theatre at the Guildhall School of Music and Drama. Prior to that he was Production Manager at Derby Playhouse for more than 10 years, Mercury Theatre Colchester, and RADA. After training at LAMDA, he started his theatre career in the stage department at Birmingham Rep, soon becoming Technical Stage Manager.
He was a founder member of EMPM (East Midlands Production Managers), an early forerunner of PMF, a support network for building-based Production Managers across the Midlands.
After retiring in 2007 he lived in France for 12 years where he was a local councillor, designed and maintained a website for the village. He also undertook a Health and Safety consultancy in Singapore.
His book, Production Management – Making Shows Happen – A Practical Guide, was published by Crowood Press in 2002.
SUZY SOMERVILLE
Support Hub and Job Vacancies
After graduating from Guildhall School of Music and Drama, Suzy stuck her toe in most elements of technical theatre including a rather disastrous winter in a tent in Regent's Park as a Wardrobe Mistress.
After many years of touring nationally and internationally she finally moved over into Production Management.
After a good few years of freelancing she is currently Head of Production at the New Vic Theatre in Newcastle-under-Lyme.
Ollie brown
Mentoring
Ollie trained at the Bristol Old Vic Theatre School, and is currently the Head of Production and Technical for Hull Truck Theatre, leading the production and building teams whilst also Production Managing and undertaking creative roles on Hull Truck productions.
Before joining Hull Truck Ollie has worked extensively within the industry as a freelancer, primarily as a Production Manager or Lighting Designer. He has also toured the UK with 'The Winters Tale', 'Eurobeat' and most recently 'Origins and Lemons'. He has also worked as a resident technician within some of the UK's most respected theatres such as Curve, Harrogate Theatre and with Riding Lights.
Ollie has also spent time lecturing in Technical Theatre, leading courses for Gateway College and Stratford upon Avon College. In 2015 Oliver was nominated for a Technical Theatre Award for his work in Education.s.
IAN TAYLOR
Awards and ICT
Ian Taylor is a professional production manager with over a decade of experience in the theatre industry. Ian has an extensive background in stage management and as managing director of eStage, a company dedicated to serving the production needs of the entertainment industry.
Working in stage management, Ian's career began with Glyndebourne and The Royal Opera companies in 2004 and 2006, respectively, as an assistant stage manager. Within only a couple years, he became a stage manager for The Royal Opera beginning with Cosi fan Tutte in 2010. Other companies he's stage-managed for include ROH2, Secret Cinema, Opera Holland Park and Pimlico Opera. He was senior stage manager for Opera Holland Park's Summer Festival for four years and in 2012 started production managing for The Philharmonia Orchestra, W11 Opera, Arcola Theatre, The Royal Opera, Ice&Fire, Papatango Theatre Company and Secret Cinema. Before beginning to production manage in 2012 and forming eStage Group Ltd in 2014. Ian holds a bachelor's degree in stage management and technical theatre, with honours, from the Guildhall School of Music and Drama.
NED LAY
Events Sector
Biog to follow
MANDY IVORY_CASTILE
Resources and Information
Biog to follow
DAN SHELLEY
Associate Member
Resources and Information
Dan Shelley is currently working as the Technical Manager for the Battersea Arts Centre.
In his role, he was technical lead for the Phoenix season the Grand Hall which reopened in 2018 after sadly burning down in 2015. The Phoenix season included shows from the National Theatre of Scotland, Bryony Kimmings and Geeko.
He now is responsible for being the technical and production manager for all commercial and community events that's take place at the BAC which has had a huge range events including BBC Proms Launch 2019 to Sky Arts Portrait Artist of the Year 2020/2021 to Charles Jeffery for Men's Fashion Week 2020.
Before taking the role at the BAC, Dan worked as touring chief electrician in which he had the pleasure on working on international tours for Imperial Ice Stars and UK tours of Our House, Avenue Q and many more.
Prior to this he was a lighting technician at the Royal Albert Hall. In-between contracts for the RAH was a freelance lighting technician working with companies like Tete e Tete, Battersea Arts Centre, Union Chapel, Omera, Secret Cinema and The Bush Theatre.
PETER McCABE
Associate Member
Events Sector
Biog to follow
BEN pugh
Associate Member
Media Manager
Biog to follow
Kenneth Bennett-Hunter
In March 2017 we lost one of the founding members of the PMF, Ken Bennett-Hunter. Conceived out of the desire to discuss a challenging set, Ken and like-minded PMs would meet in the West End to share their thoughts and ideas. Ken was one of the most experienced and well-respected figures in British theatre over the last half-century. He began his career as a stage manager with the Lyric Players Theatre in Belfast in 1970, before moving onto the Phoenix and Haymarket Theatres, ENO and English Music Theatre at Sadlers Wells. He was production manager for Opera North, Young Vic, and Theatre Royal Stratford East, where he became its administrative director and established its commercial arm, Stratford East Productions as well as helping to develop the software Modelbox.
For more than 30 years he was an articulate advocate and passionate champion in the pages of The Stage, latterly as editor of its Backstage section. He also edited The Stage's series of career guides, making them an essential tool for technical courses at leading drama schools.A committed supporter of training and education, he helped train stage management students in South Korea's Seoul Arts Centre and in 1986 became technical director of LAMDA.
As a freelance consultant, Ken oversaw the refurbishment of London's Cochrane Theatre and worked with a wide range of companies including Temba, Talawa, the Wolsey Theatre in Ipswich, Dublin's Abbey Theatre, the Battersea Arts Centre and London's Southbank Centre.
From 1995-1998 he was President of the Theatrical Management Association As a producer, he was involved with the improvised opera ensemble Impropera, Janine Ulfane's A Million Freds Productions, managed seasons in Stockholm and, from 2003 to 2009, the annual TMA awards.
In 2008, Ken became editor of Sightline, stepping down in 2014 to become associate editor to Paul Connolly, a position he held until his death.
Away from formal responsibilities, he was a valued mentor and unfailingly generous with advice to successive generations of theatre students and established figures alike.
Petrus Bertschinger
A regular contributor to PMF discussions and panels Petrus Bertschinger was part of the group planning the relaunch of the PMF when he died unexpectedly in 2016.
Petrus trained in stage and production management at the Central School of Speech and Drama and after graduating in 1984 quickly established himself as an admired stage manager and production manager before moving into consultancy and education with equal success.
After graduating, his first professional job was in stage management with the Oxford Playhouse, after which he went to the Donmar Warehouse. He worked with a diverse range of companies, theatres and festivals, including as production manager with Matthew Bourne's Adventures in Motion Pictures, technical director of the Covent Garden Festival and a 10-year spell with Unicorn Theatre, during which he was planning and operations director responsible for delivering the company's new twin-venue home. With Theatre Projects Consultants he specialised in theatre management operations, backstage and back-of-house planning, serving as project manager to the Howard Theatre in Downing College, Cambridge (2009), The Convention Centre Dublin (2010), the Royal Welsh College of Music and Drama and Beacon Arts Theatre, Greenock (2011).
In addition to his consultancy work, he was a senior lecturer in Technical and Production management at Central and a trustee director of the Association of British Theatre Technicians. He also contributed articles to Sightline magazine and The Stage.