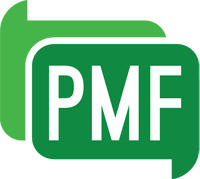 The PMF is run by experienced professionals and is free to join.
It was originally created by the Association of British Theatre Technicians (ABTT) and the Stage Management Association (SMA) in 2000 and is still actively promoted and supported by both organisations, and by theatre and live events companies and suppliers.
The PMF aims to:
share ideas and knowledge
support and promote best practice within production management
give access to up to date information, legislation and codes of practice
connect Production Managers with each other through this website, social media channels, regular forums and social events
produce a regular newsletter
advertise relevant job vacancies via this website and our social media channels
develop a Support Hub of individuals and suppliers, to provide regional support and local knowledge
provide mentorship schemes for young and aspiring Production Managers
See our Mission Statement for more details
The E&P is a local artistic force with national significance and an international reputation. Our two theatres are united by our passion for our art-form, our love of our city and our unswerving belief that theatre at its best can transform lives. Our mission is...
read more