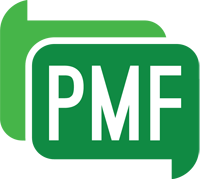 The PMF is run by experienced professionals and is free to join.
It was originally created by the Association of British Theatre Technicians (ABTT) and the Stage Management Association (SMA) in 2000 and is still actively promoted and supported by both organisations, and by theatre and live events companies and suppliers.
The PMF aims to:
share ideas and knowledge
support and promote best practice within production and technical management
give access to up to date information, legislation and codes of practice
connect Production Managers with each other through this website, social media channels, regular forums and social events
produce a regular newsletter
advertise relevant job vacancies via this website and our social media channels
develop a Support Hub of individuals and suppliers, to provide regional support and local knowledge
provide mentorship schemes for young and aspiring Production Managers
See our Mission Statement for more details
The PMF, with the Royal Court Theatre, will be hosting a Forum and Social to discuss issues and challenges regarding Sustainability within the Theatre and Live Events industries. Please join us, either in person at the Jerwood Theatre Upstairs at The Royal Court...
read more
Extraordinary Opera, extraordinary people.  We have a vacancy for an experienced Production Manager to join our production team to successfully oversee the design, construction and staging of sets for all Glyndebourne productions from concept delivery through to...
read more
We're recruiting for a Freelance Production Manager to manage all aspects of the technical delivery of Theatre Centre's production of  Birds and Bees by Charlotte Josephine, directed by Rob Watt, which tours nationally to schools in autumn 2020. Key Dates: R&D...
read more
Wiltshire Creative has been formed from the merger of the three Salisbury arts organisations receiving Arts Council NPO funding - Salisbury Playhouse, Salisbury Arts Centre and Salisbury International Arts Festival - with the goal of building on the success of the...
read more
We're looking for a number of Freelance Production Managers to work with us on Manchester International Festival (MIF) in 2021 and beyond. MIF invites great artists from across the globe to create extraordinary new work for the Festival, which is staged every two...
read more
We are a small-scale performance venue housed in a converted church. We present an eclectic programme of live performance including stand-up comedy, jazz, folk, rock and pop music, experimental performance arts, variety nights, film and children's shows. Please...
read more
Chequer Mead in East Grinstead hosts over 250 events per year both in the main auditorium and throughout the venue. The theatre offers a mixed programme of professional and community events and hosts many other events throughout the theatre. In addition the venue...
read more
We are looking for a Technical Manager to join us and work on River Stage. The River Stage festival is the National Theatre's free annual outdoor festival that takes place across 5 weekends in July/August. Each weekend is taken-over and curated by a different company...
read more
Based in Deptford, London, the Albany is a pioneering, multi-use performing arts venue with a strong focus on working with diverse communities. We are looking for a versatile and experienced technician and manager to take on the delivery of our Spring performance and...
read more
Manchester International Festival (MIF) is the world's first festival of original, new work and special events, staged every two years. From 2021, as well as producing a biennial festival, we will also run The Factory, a new state of the art building and producing...
read more
The Barbican Centre is a world-class arts and conference venue, presenting an unrivalled international artistic programme across all art forms and offering facilities for hosting a wide range of business events e.g. conferences, AGMs and graduations. We are looking...
read more
We are looking for a talented individual who can lead the Theatre Production department. The role holder will lead the strategic direction of theatre production training and manage the staff and resources of the theatre production faculty. You will also be responsible...
read more
Southbank Centre is the UK's largest arts centre and one of the UK's top five visitor attractions, occupying a 17 acre site that sits in the midst of London's most vibrant cultural quarter on the South Bank of the Thames. We exist to present great cultural experiences...
read more