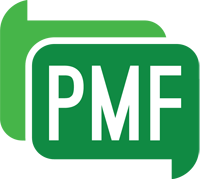 Originally created by the ABTT (Association of British Theatre Technicians) and the SMA (Stage Management Association) in 2000 and still actively promoted and supported by both organisations the PMF is now self-run. The organisation hosts regular meetings throughout the year, giving production managers a place to share knowledge and collaboratively discuss topics and challenges facing the PMF community. In 2013 lighting supplier White Light provided the PMF with this website as a gift to the organisation.
The meeting was a great success. Thanks to all involved. We hope to post a video of the discussion...
read more
The new year has brought with it plenty of new opportunities all over the country for Production Management. Please check out our twitter feed for up to date jobs listings!
read more