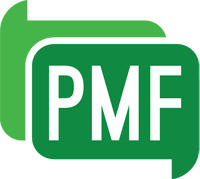 Originally created by the ABTT (Association of British Theatre Technicians) and the SMA (Stage Management Association) in 2000 and still actively promoted and supported by both organisations the PMF is now self-run. The organisation hosts regular meetings throughout the year, giving production managers a place to share knowledge and collaboratively discuss topics and challenges facing the PMF community. In 2013 lighting supplier White Light provided the PMF with this website as a gift to the organisation.
Are you a regional Production or Technical Manager? We are looking to add to our Support Hub network, this will mean that we, the PMF committee will direct location specific questions to you for advice in your local area for touring/freelance PMs. (There will be no...
read more
The PMF is coming to Edinburgh for the Fringe! We hope to see some of you there for a chat and a swift half between shows! More details to follow, watch this space!
read more